Male Enhancement Designed for STRONGER ERECTIONS
✓Increases EXCITATION
✓Generates stronger ERECTIONS
✓Accelerates RECOVERY between each relation
✓Increases SEXUAL DESIRE and FIRMEZA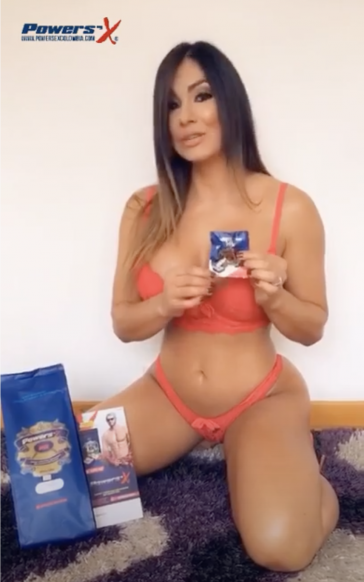 Powers'X is a vitamin supplement that improves the quality and firmness of erections like no other product. This is the perfect complement for those who want to optimize their sex life and for those who want to experience unforgettable sex.
Carefully elaborated formula, where each capsule is composed of totally natural ingredients that increase the levels of nitric acid in the body, which will increase the blood flow and therefore help improve your sexual performance.
POWERS'X
WORKS IN 3 STEPS
The success of Powers'x is hidden in its formula. Powers'x contains an enormous amount of precious ingredients along with strong aphrodisiacs that help increase sexual desire.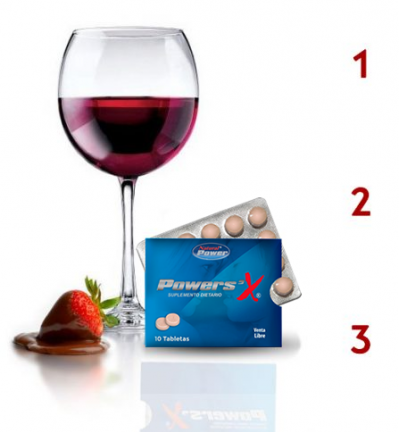 Take your pill with your favorite drink.
Wait 30 to 40 minutes for it to take effect
(Take the opportunity to prepare the environment)

HOW IT WORKS SEXUAL ENHANCER
POWERS'X
Medically speaking, erections occur when the muscles of the cavernous cavity in the penis relax in response to physical or mental stimulation. This facilitates increased blood flow, creating pressure in the cavernous cavity, expanding and hardening the penis.
When the amount of arterial flow is sufficient in the cavernous cavity, the tunica albuginea (a fibrous layer of connective tissue that lines the cavernous cavity) encloses the blood flow, resulting in a firm and lasting erection. The firmness and quality of an erection is strongly dependent on the amount of arterial flow reaching the cavernous cavity along with the efficiency of the tunica albuginea.
7 TIPS TO KEEP STRESS FROM AFFECTING YOUR SEX LIFE
For millions of people, erectile dysfunction is nothing more than a response to stress.
Subscribe to our newsletter to receive exclusive offers and our guide of 7 tips to improve your sexual relations!